The Karnataka government has launched two new initiatives- a fleet of patrol vehicles and a safety app for women- in a bid to ensure greater safety for women and children.
Launched from the Vidhana Soudha or the State Legislature and partly painted pink, 51 Pink Hoysala or police patrolling vehicles have been added to the existing Hosyala fleet. The aim is to help keep an eye on the safety of women and children. Pink Hoysalas, police patrol vehicles, will have at least one police woman officer in them during the day shifts.
Karnataka's Chief Minister, Siddaramaiah, who launched the vehicles, said they would be posted at places where lots of women work or live – like colleges, hostels, or BT and IT firms.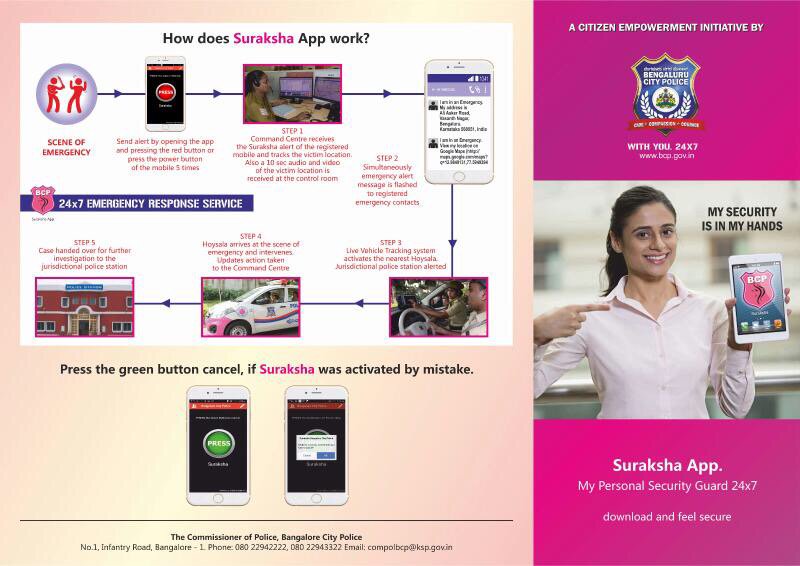 Pink Hoysalas, police patrol vehicles, will have at least one police woman officer in them
Police Commissioner, Praveen Sood, said, "We have identified the hotspots in the city where women are more vulnerable. They could be garment workers who are the lowest level in our economic strata. It could be the high-end Central Business District where there are pubs and bars."
Sharada Siddi, one of the women police officers who will be working in the Pink Hoysalas told NDTV, "I think it is very good because women and children face many problems in Bengaluru city."
A safety app called 'Suraksha' was also launched at the same time – which enables user to send alerts directly to the police control room and to two contacts in his/her phone.
Praveen Sood said, "A person in distress can use this app to send an SOS message to two  people they register as their panic contacts on the app. The message will read 'I am in problem, therefore come and help me'."
Thereafter, "The person's google location will go to those people, and our control room will send Hoysala there to help them," said Mr Sood.
The functionality of the app will be tested as the user base swells and begins to use the app regularly.
2,411 total views, 2 views today